PORTFOLIO 2021-2022
May 15, 2022
ALBUM COVER COLLAB W/ DIGITAL AUDIO RECORDING
April 14, 2022
FASHION PHOTOGRAPHY
April 6, 2022
PICK-A-SOMETHING
April 6, 2022
POETRY & MY PHOTOGRAPHY
March 18, 2022
MAGAZINE COVER
March 16, 2022
GEORGIA O'KEEFE ILLUSTRATION
March 13, 2022
I liked this piece from Georgia O'Keefe's work because it looks simple yet so creative and in depth.
NATIONAL GEOGRAPHIC  MAGAZINE COVER  REVIEW
March 13, 2022
The reason I like these covers is because they are unique, each one of them has something eye catching and it can represent beauty.
SILHOUETTE STORY
March 7, 2022
READ & WRITE
March 7, 2o22
I now know that silhouette works better in the background must be brighter than the subject. I also learned was that it is better to avoid cluttering the frame. Silhouetting can be used to add glamour or intensity to many types of photographs. This brings excitement and drama into the picture. Silhouette is described as a black shape that would stand out from the brightness and uncomplicated background. It's good when a subject with a form is in the foreground; avoiding average shooting exposures and creating a silhouette is best.
CULTURAL PHOTOGRAPHY
February 22, 2022
These pictures relate to me because my mom is from El Salvador which means that I have grown up in that culture therefore I identify as Salvadoran. Butterflies have always been my favorite because they mean change and that there's beauty behind pain, they remind me that I am strong and capable of anything.
CULTURAL PHOTOGRAPHY: READ AND RESPOND
February 18, 2022
The most exciting thing about this article is that people can show their culture through photography. When they ask us what we do, we say photography, and they think it is something simple and basic, but to is much more to us, and it is something that defines us.
Culture is much more than that and is not just a main thing. Culture does not mean just remote cultures; there is plenty in the cities, states, the whole world. There is a category called "cultural anthropology," a study of social anthropology. Adam was not doing only one type for photography; he combined aspects of each. Culture is not just a subject to him; it was understanding parts of the world around him. The black and white projects reflected the Japanese culture embedded in the work.
Adam says that it is editorial suicide, and he does not recommend sticking to it. Culture is not restricted to being photographed but expressing how someone identifies themselves. It was a slow process for Adam to fully understand it because he wanted to understand every little thing, like him being an outsider.
EMOTION SERIES
February 18, 2022
MULTIPLE EXPOSURE W/ FLASH & SLOW SHUTTER SPEED
February 11, 2022
While reading those articles, I learned that multi exposures were done with a small flash unit during a single long camera exposure. Yet it is also possible to take multiple exposures with all digital cameras. Lens open with a bulb setting and use a dark background to make multiple exposures. You can take multiple-exposure images using a small flash. The camera is not capable of doing what you do. It doesn't know what filters are on the lens or the settings for the lighting. Multiple exposures can be made with one or two electronic flash units. Make the room dark and position your subject against a black background. Each action requires a different technique which can be very challenging . A ghost image appears as a blur when one embodiment is recorded by the existing light and a second sharp image by the electronic flash. Outdoors at night, Flash photography can produce very underexposed photographs if not taken correctly. To compensate for the light loss, you must open up your aperture when photographing objects at any distance. Close foreground details become very overexposed, and it is better to exclude them. Subjects such as these benefit by being isolated from the background, but you may get more exciting lighting by using the unit off-camera on an extension cord.
Do not let the camera see the flash unit during the open-flash exposures. we are exposed to lots of composition and lighting techniques, for example, books, newspapers, television, and watching a movie. You have to work with different camera angles to create interesting perspectives of your center of interest. Continuous application and refinement of the principles of composition and lighting can significantly enhance your photo's quality.
BODY, SHAPE, AND FORM: TRIPTYCH
February 11, 2022
READ AND WRITE: PHOTOJOURNALISM
February 11, 2022
I believe that in the article the photographers were trying to capture the essence of what was going on that day. Personally, I feel as if they did because no matter how long ago it will have been it's a very important historical event. All the photographers who took pictures on this day documented one of the most important days of this generation and I know that they will be appreciated when we have our own kids and we decided to bring up the images that were taken on this day.
DIPTYCH: OPPOSITES
February 3, 2022
SANDY SKOGLUND WORK
January 26, 2022
Sandy's work is very interesting and creative because it's always something you don't expect. Her work catches your eye from afar and the colors are always bright. My favorite piece of hers is is the one with the green cats. One of the reasons I like it is because I love cats, I have a cat and he reminds me of the color green even though he's tan and white.
WASSILY KANDINSKY WORK
January 26, 2022
Wassily's work is so abstract and you never know what's going on. He uses shapes and colors that somehow just go with each other. His pieces are incredibly creative and its always something new with every one.
MOTION/BLUR TECHNIQUE
January 24, 2022
Pictures taken by: Isaac, Leticia, Brianna
5 Tips for Motion Photography:
 Coastal areas are the best place for motion pictures
Do not just focus on one subject
Playgrounds are great settings for motion
Cars have multiple uses for these kinds of shots
Lighting is very important because it highlights the motion
TED TALK: IMPOSSIBLE PHOTOGRAPHY
December 2, 2021
The individual giving the ted talk discusses how he shadows photography. He began at age of 15 when he got a digital camera. He says that photography is more about being at the perfect locations with a fitting moment. He shows different pictures of how we interpret the world, which is deceiving but good.
A photographic artist or a painter attempts to recount the whole story of life, joy, and every one of the human emotions included in one frame. This is the show-stopper he has tried to replicate for as long as he can remember. Sometimes we see a picture and identify with it. Each photograph has a story behind it. It relies upon how we interpret this because it could send various meanings to different individuals.
A picture is a two-dimensional display with an appropriate fixation and frequency. The similarity between standard and visual images is called constancy, which relies on two variables. The crude and visible pictures should match optically. Objects should coordinate with overall sizes and clear distance between various items, like the point of view.
HDR PHOTOGRAPHY
December 2, 2021
Exaggeration at its Loneliest
I feel as if my editing skills are getting better. I have noticed that I am slowly getting better at editing my photos in Photoshop and I'm proud of myself for trying. One thing that I struggled with was knowing where to place the clouds and how to make it seem like it went along with the image. Another thing that was difficult was being able to make all the colors pop out. I had to use to object selection tool to make the building a little brighter. I still feel like it could have been better. That is why there is always room for improvement along the way and I can always ask for advice. My favorite part of this assignment was that I was able to play around with colors and the saturation tool. I hope that I can work on improving my skills because this assignment was very fun to make. I had trouble naming it but I think that the title fit what is going on.
FILL FLASH OUTSIDE
December 2, 2021
Fill flash is a technique photographers use to brighten deep shadowed areas, especially on gray days or highly sunny sessions. As the term suggests, fill flash adds light to deep shadows cast harsh lighting. You can use fill light whenever the background is brighter than the photo's main subject. You can set your camera up to expose the environment perfectly. Once you click the shutter, you may have a well-exposed background; however, your main subject may appear dull or underexposed. You can add a flash on the topic to fill them with light to fix this.
LIGHT PAINTING PORTRAIT
November 22, 2021
Photo taken by Andrew.
BOOKFACE
November 22, 2021
Unfortunately I did not reach the goal I had made for myself on this assignment I will be working on improving my skills.
INDEED JOB SEARCH
November 22,  2021
Real Estate Photographer
Photography: 3 years (Preferred)

Real Estate Photography: 1 year (Preferred)

Driver's License (Preferred)

US work authorization
I do not meet all of the requirements yet but I know how to highlight the best parts of each property.
Automotive Photographer
 A Valid U.S. driving license with a clean record
A reliable dependable vehicle with appropriate vehicle insurance
Minimum three-year driving record (preferred)
One-year manual transmission experience (preferred)
I do not meet the requirements because of my age and lack of experience but it sounds like an interesting job.
Photographer – Santa Photos
Minimum age 16
High School Diploma or equivalent
Mandatory attendance at preseason training with Local Manager/District Manager
Adherence to company policies, including dress code, as outlined in the CHP Seasonal Employee Handbook
Covid vaccination required per company policy
Ability to lift and/or move 10-25 pounds
Ability to stand for long periods
Ability to read and speak English language
I meet most of the requirements and I would love to gain some type of work experience in photography.
MY FAVORITE TEACHER
November 10, 2021
My favorite teachers are Mrs. Kohler and Mrs. Navas, I've had Mrs. Kohler as a teacher since my sophomore year and she can be funny and helpful and caring when you need her. She likes to see us challenge ourselves and work towards better things. I appreciate all the time she takes to plan what our next lesson is going to be and always looking for answers when we have questions.
I've only had Mrs. Navas as a teacher once during my junior year while we were going through the distanced learning part of the school year. I am so grateful that I was able to have a caring teacher who worried about not only our health but our mental and emotional health as well. Even now that I don't have her for a class she is always there to listen to my questions and looks for the answer. I appreciate both of my favorite teachers because I feel like I am able to talk to them about anything.
$10,000 PHOTOGRAPHY SHOPPING SPREE
October 26, 2021
To be a good portrait photographer I need all of these items to create the perfect photo with good lighting and editing skills.
Items in cart:
DOUBLE COLOR EXPOSURES
October 26, 2021
SOCIAL & POLITICAL ISSUES IN ART
October 27, 2021
SCREEN PRINTING
October 18, 2021
STUDIO PORTRAITS W/ STROBES & GELS
October 5, 2021
BLOCK PRINTING
October 1, 2021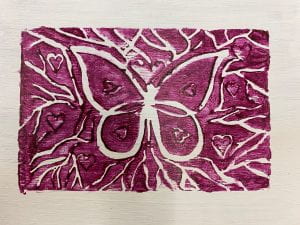 LOW KEY PORTRAITS/ STILL LIFES
September 16, 2021
PHOTOMONTAGE (JOINERS) LIKE DAVID HOCKNEY
September 17, 2021
PHOTOS OF ONE SUBJECT
September 20, 2021
READ AND WRITE
September 20, 2021
5 Ways to Have Stronger Compositions
Include a main subject or a point of interest.
Use a grid on your iPhone to position the image.
use the diagonal principle to balance objects in a photo.
include somethin that catches the audience's eye.
Use lines for better composition.
MIRROR IMAGERY
September 3, 2021
CUT AND PASTE COLLAGE
September 3, 2021
MAN AND NATURE 
August 27, 2021
SHALLOW DEPTH OF FIELD
August 27, 2021
IMAGE PROJECTION
August 27, 2021
CAMERA EXPERIENCES 
August 20, 2021
What I learned about camera exposure and camera modes
August 14, 2021
I learned that a camera's shutter controls whether the camera sensor is open or closed to incoming light from the lens. The shutter speed points to the amount of time that light is allowed to enter the camera. The ISO is the camera's sensitivity to incoming light. The variation between shutter speed and Aperture is that a lower ISO speed is nearly always preferred because higher ISO speeds increase image noise. The Aperture is a setting that controls the area over which light can pass through your camera lens.