TED TALK: IMPOSSIBLE PHOTOGRAPHY
coming soon…
HDR PHOTOGRAPHY
coming soon…
FILL FLASH OUTSIDE
coming soon…
LIGHT PAINTING PORTRAIT
November 22, 2021
Photo taken by Andrew.
BOOKFACE
November 22, 2021
Unfortunately I did not reach the goal I had made for myself on this assignment I will be working on improving my skills.
INDEED JOB SEARCH
November 22,  2021
Real Estate Photographer
Photography: 3 years (Preferred)

Real Estate Photography: 1 year (Preferred)

Driver's License (Preferred)

US work authorization
I do not meet all of the requirements yet but I know how to highlight the best parts of each property.
Automotive Photographer
 A Valid U.S. driving license with a clean record
A reliable dependable vehicle with appropriate vehicle insurance
Minimum three-year driving record (preferred)
One-year manual transmission experience (preferred)
I do not meet the requirements because of my age and lack of experience but it sounds like an interesting job.
Photographer – Santa Photos
Minimum age 16
High School Diploma or equivalent
Mandatory attendance at preseason training with Local Manager/District Manager
Adherence to company policies, including dress code, as outlined in the CHP Seasonal Employee Handbook
Covid vaccination required per company policy
Ability to lift and/or move 10-25 pounds
Ability to stand for long periods
Ability to read and speak English language
I meet most of the requirements and I would love to gain some type of work experience in photography.
MY FAVORITE TEACHER
November 10, 2021
My favorite teachers are Mrs. Kohler and Mrs. Navas, I've had Mrs. Kohler as a teacher since my sophomore year and she can be funny and helpful and caring when you need her. She likes to see us challenge ourselves and work towards better things. I appreciate all the time she takes to plan what our next lesson is going to be and always looking for answers when we have questions.
I've only had Mrs. Navas as a teacher once during my junior year while we were going through the distanced learning part of the school year. I am so grateful that I was able to have a caring teacher who worried about not only our health but our mental and emotional health as well. Even now that I don't have her for a class she is always there to listen to my questions and looks for the answer. I appreciate both of my favorite teachers because I feel like I am able to talk to them about anything.
$10,000 PHOTOGRAPHY SHOPPING SPREE
October 26, 2021
To be a good portrait photographer I need all of these items to create the perfect photo with good lighting and editing skills.
Items in cart:
DOUBLE COLOR EXPOSURES
October 26, 2021
SOCIAL & POLITICAL ISSUES IN ART
October 27, 2021
SCREEN PRINTING
October 18, 2021
STUDIO PORTRAITS W/ STROBES & GELS
October 5, 2021
BLOCK PRINTING
October 1, 2021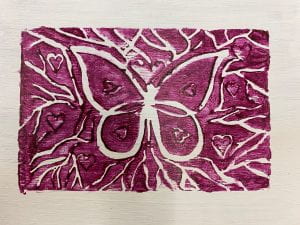 LOW KEY PORTRAITS/ STILL LIFES
September 16, 2021
PHOTOMONTAGE (JOINERS) LIKE DAVID HOCKNEY
September 17, 2021
PHOTOS OF ONE SUBJECT
September 20, 2021
READ AND WRITE
September 20, 2021
5 Ways to Have Stronger Compositions
Include a main subject or a point of interest.
Use a grid on your iPhone to position the image.
use the diagonal principle to balance objects in a photo.
include somethin that catches the audience's eye.
Use lines for better composition.
MIRROR IMAGERY
September 3, 2021
CUT AND PASTE COLLAGE
September 3, 2021
MAN AND NATURE 
August 27, 2021
SHALLOW DEPTH OF FIELD
August 27, 2021
IMAGE PROJECTION
August 27, 2021
CAMERA EXPERIENCES 
August 20, 2021
What I learned about camera exposure and camera modes
August 14, 2021
I learned that a camera's shutter controls whether the camera sensor is open or closed to incoming light from the lens. The shutter speed points to the amount of time that light is allowed to enter the camera. The ISO is the camera's sensitivity to incoming light. The variation between shutter speed and Aperture is that a lower ISO speed is nearly always preferred because higher ISO speeds increase image noise. The Aperture is a setting that controls the area over which light can pass through your camera lens.